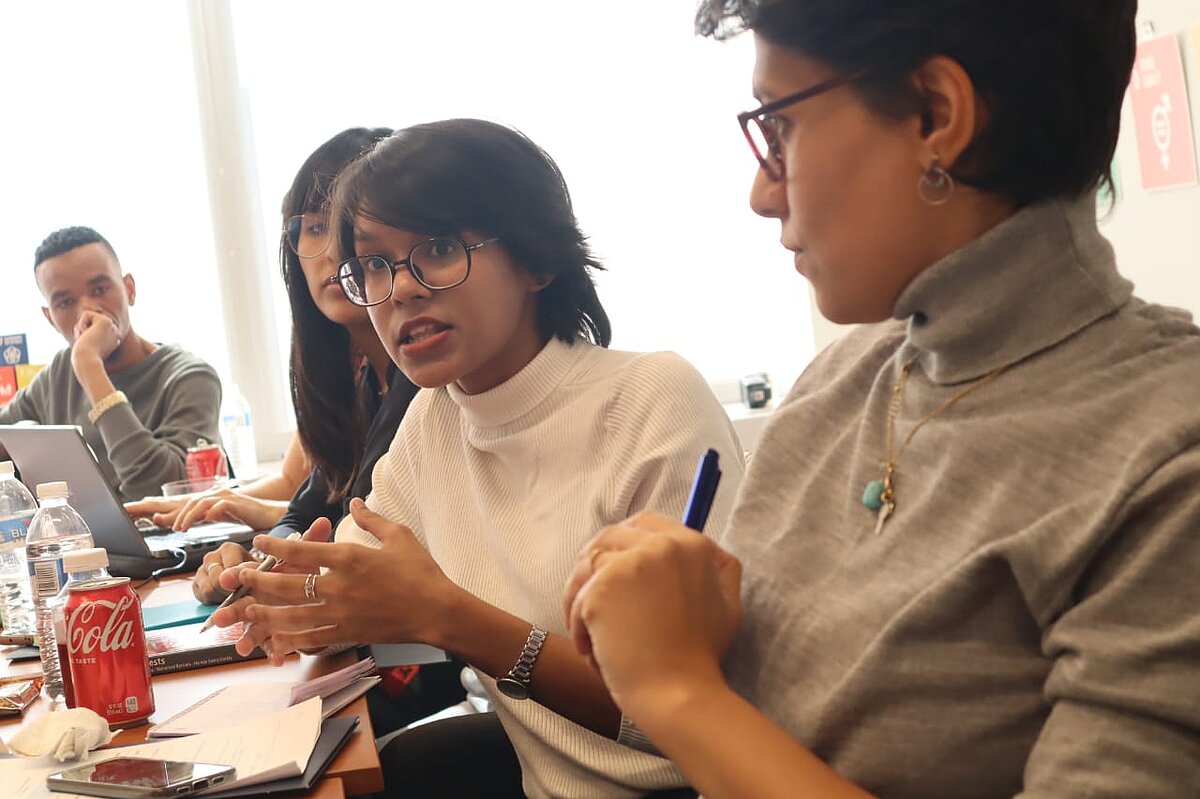 "The FES New York Summer School was not just a series of lectures; it was a transformative experience that fuelled my passion and paved the way for a future dedicated to international cooperation and progress." – Halima Binte Islam

Halima Binte Islam is an alumna of FES Bangladesh's Economy of Tomorrow (EoT) Fellowships programme, 2021. This programme is not just a one-off programme, rather builds knowledge and capacity of the youths through a series of engagements and networking and provides them new platform to grow.
With the nomination of FES Bangladesh, Halima got an opportunity to participate in the FES New York 2022 Fall Academy. After her return, we had some discussion and reflections. I am sharing some of our conversations with our audience.

Halima: I was a student of Master's in Economics in Bangladesh University of Professionals.
Halima: As an Economics student, I had always been interested in research to see how my academic knowledge aligns with the real world. I thought that the fellowships for young students and researcher would provide me the opportunity to pursue my long-cherished dream to work as a researcher. I along with co-author Rakin Uz Zaman applied for the fellowships.
Halima: We wrote a policy paper on social commerce and women entrepreneurship. It was a learning experience. We received tremendous support from our two advisors and concerned FES Bangladesh's Coordinator. At the end of the programme, we presented our policy paper through a seminar where an informed audience was present. In addition, we got acquainted with a wide network of policy decision makers, academics, researchers, media, businesses and communicated with confidence the key messages of our paper.
Halima: Being alumna, I continued communication with FES Bangladesh, and attended their events. At that time, I requested for recommendation letters for my higher studies abroad. I received full support from them. As I embarked on my academic journey towards a second Master's degree in Public Policy, I was eager to gain a deeper understanding of international affairs and the challenges facing our world. So, when the opportunity came to me to attend the FES New York 2022 Fall Academy, I could not wait to immerse myself in the experience.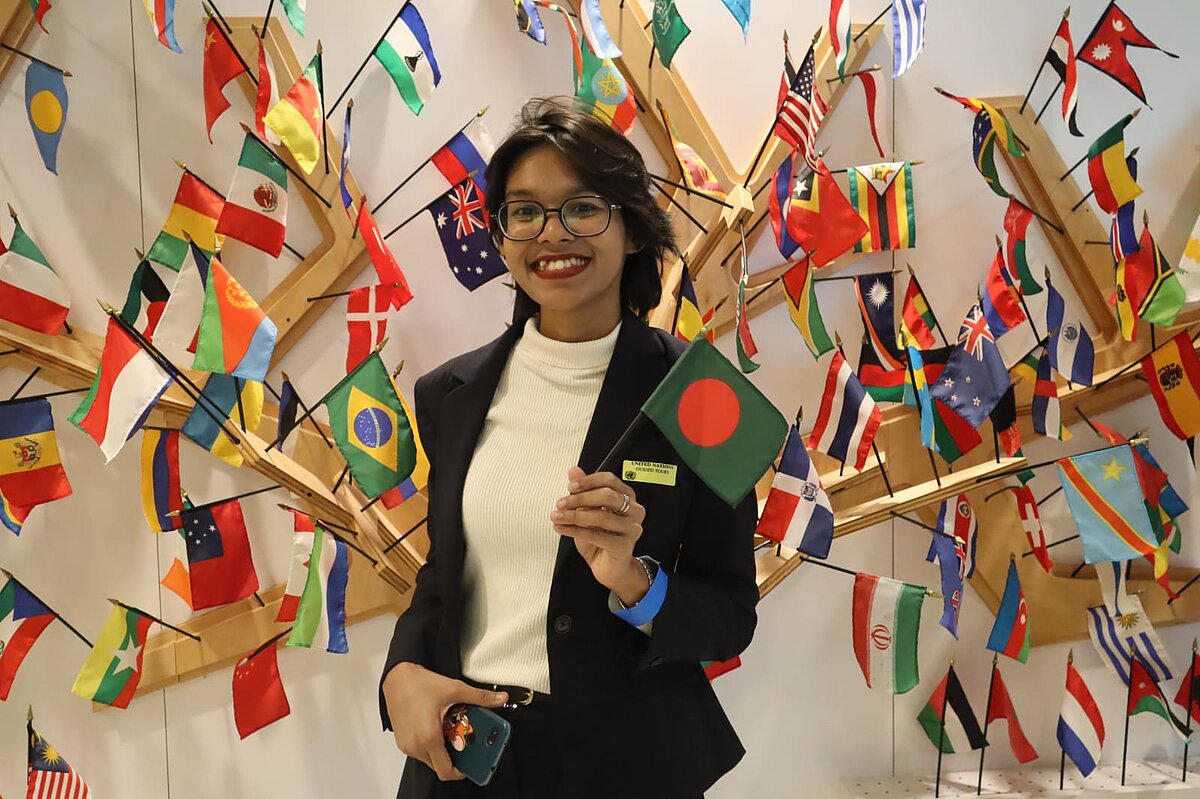 Halima: The Fall Academy is a FES New York-funded training for young international policy makers around the world. FES New York selects participants through its FES' worldwide partner network. The topic of the Fall Academy 2022 was "The New World Disorder? The Prospects for Multilateral Responses in a World in Crisis." We were 14 participants. The duration was 5 days.

Halima: From the moment I stepped into the FES New York Academy, I could feel the excitement and passion in the air. The agenda was filled with fascinating topics, promising a captivating and enlightening adventure. We kicked off with discussions on the broken multilateral system and whether it could be fixed. We explored reports and publications that shed light on the influence of funding and the complexities of effective multilateral responses.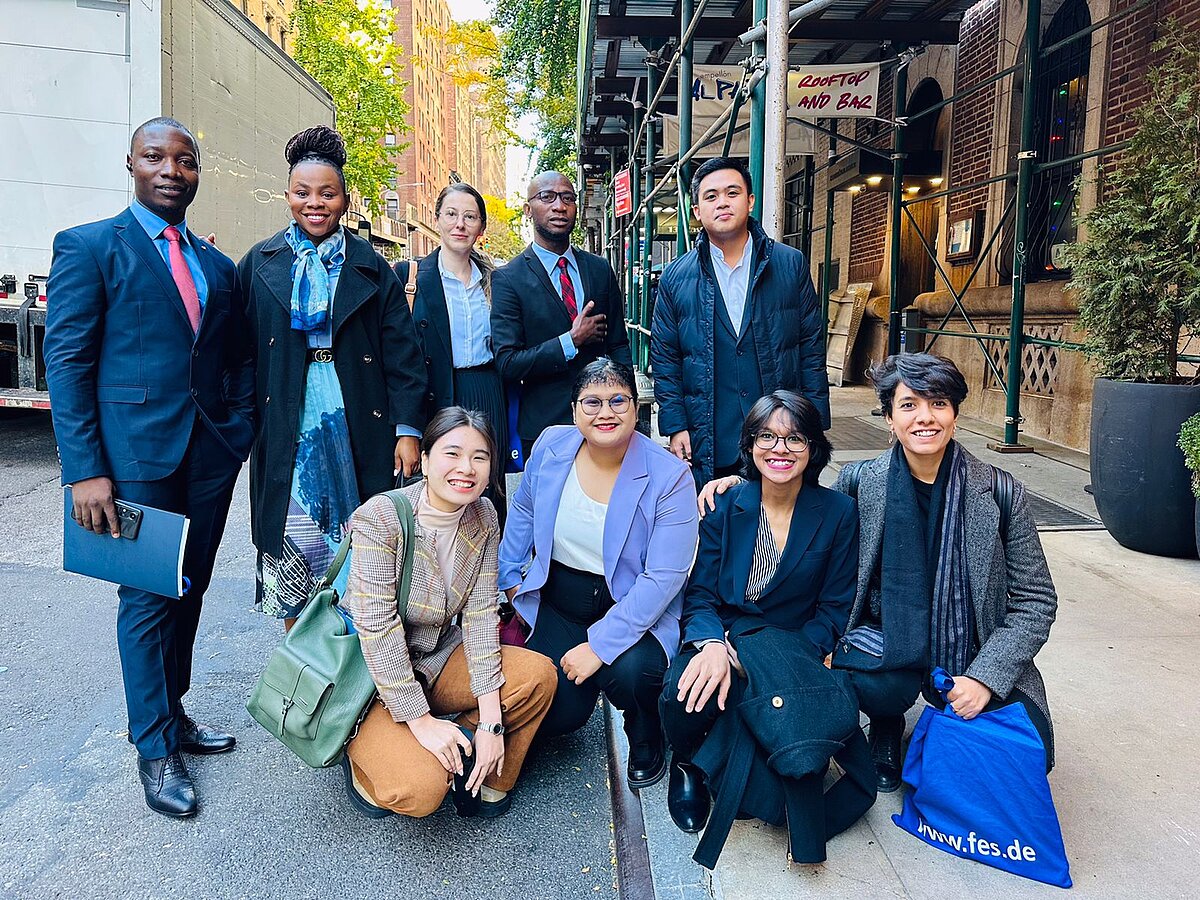 Halima: Each day of the Academy brought new insights and knowledge. We delved into the challenges facing the United Nations and examined the role of the President of the General Assembly. The Security Council, often seen as both myth and reality, captured our attention as we explored its dynamics and the need for reform. Engaging with expert articles gave us hope for positive change. Global human rights and the urgency of addressing climate change were pressing topics. We learned about the UN's efforts to promote gender equality for example, women's rights and empowerment and participated in discussions on sustainable development goals. Understanding the UN's role in development finance and the international financial architecture prepared us for the complex world of global economics.

Halima: The training not only expanded my knowledge but also allowed me to connect with like-minded individuals. Engaging in lively discussions with a network of passionate peers, professionals, and experts in the field deepened my understanding of the challenges and complexities of the multilateral system. As I reflect on my time at the Fall Academy, I feel inspired and purposeful. The knowledge gained, connections made, and intellectual stimulation experienced have solidified my commitment to a career in international affairs and working towards positive change. The summer school served as a steppingstone, equipping me with tools, insights, and inspiration for a better future.
Halima: With renewed enthusiasm and a broader perspective, I am now beginning my second Master's degree at Pennsylvania State University. I am confident to apply the lessons during my study and future work and make meaningful contributions to the field of public policy.

Halima's experience, we hope, will inspire the youths of Bangladesh and beyond. Her delightful and composed face bears a lot of her passion for and commitment to positive changes in societies.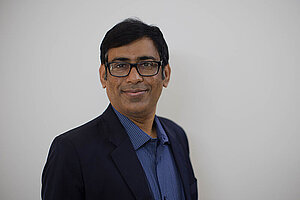 The story is prepared and interviewed by Shadhan Kumar Das, Programme Advisor, FES Bangladesh.